Payroll
Employees' salaries are always a priority in any organization. Processing payroll can be difficult especially if you have complex calculations and many items that may affect the salary such as production incentives, overtime, taxes, insurance, …etc.
Errors and mistakes in payroll calculations can expose your business to a serious liability.
MOHR payroll module has been designed to give you a great flexibility to deal with these challenges.
MOHR is an alert-based system, where all issues or activities that may affect the employee salary are gathered in one place to be manually or automatically processed to affect the salary.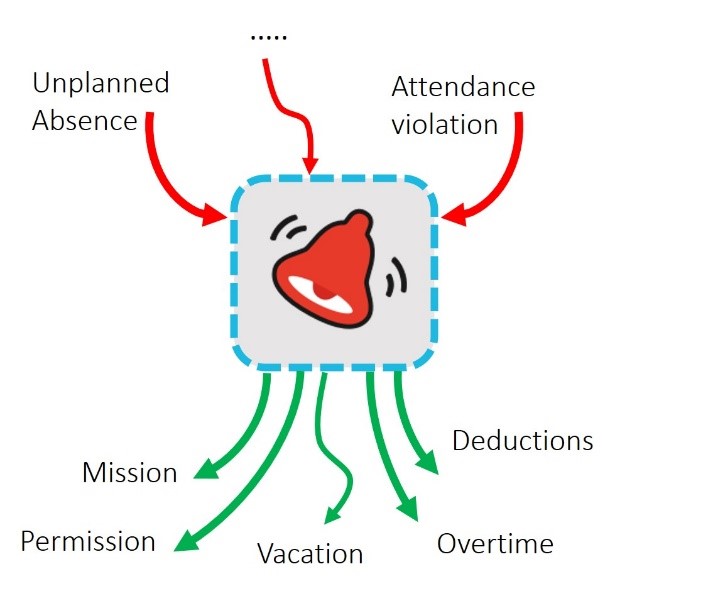 payroll admin can define items that affect the salary. Each item is configured according to his effect on the salary. Items can be working hours, sales volume, production unit, or anything. Items are then can be related to each other with mathematical and logical equations. Equations are composed in the system in the same format as excel.
payroll admin can also define an employee activity that may affect the payroll. Activities are like attendance, vacations, performance KPI,…etc.