Job management and organization design
This module is a corner stone in the system. Through it, you build and organization hierarchy and enter job titles and job descriptions. You also link job titles to the organization hierarchy. The organization hierarchy is used almost everywhere in the system. Any action or search for an employee or group of employees is done usually according to their position or location in the organization hierarchy. You can also build workflows with approval cycle that depends on the organization hierarchy. The module allows you also to define each department capacity of each job title, so the system can easily define your organization and department capacity of employees.
Showing organization hierarchy by job titles and employees' names

Showing organization hierarchy by department names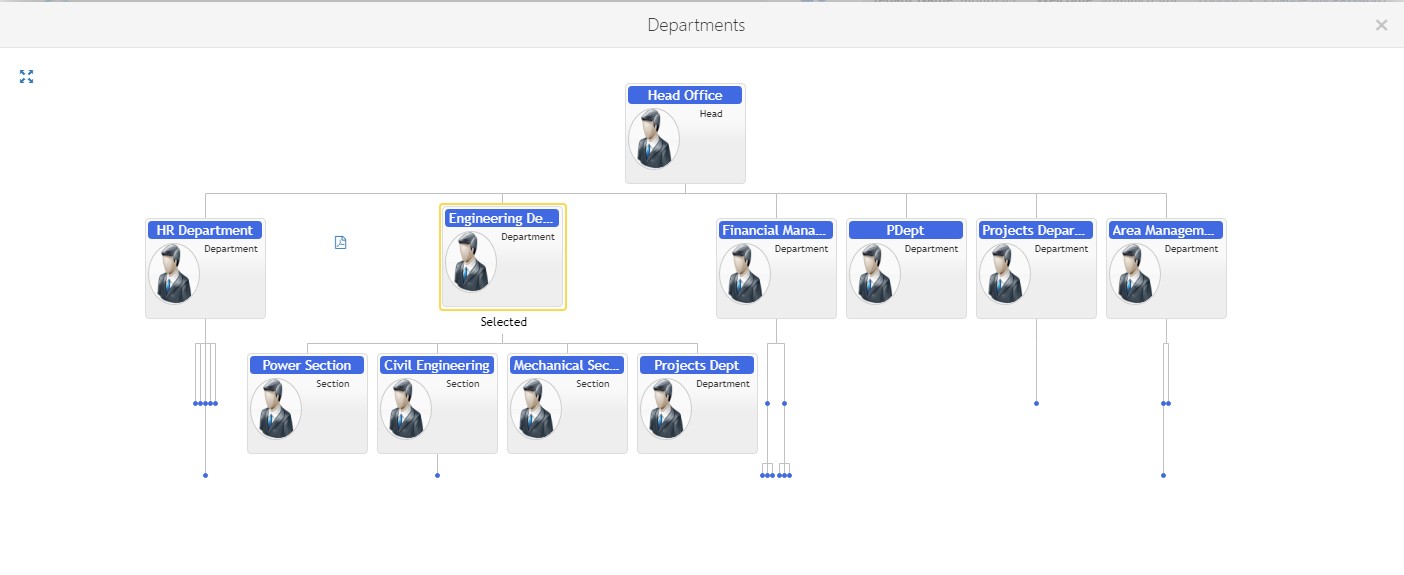 Showing search filters
Job titles and job descriptions are also entered. Personality traits needed for the job are defined in the job description too. These traits will be used in the job competencies module.